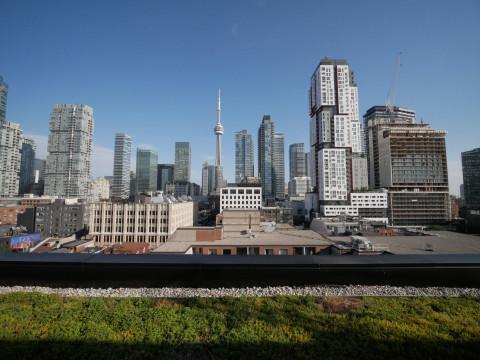 TORONTO – October 20, 2022:  Urbanation Inc., the leading source of data and analysis on the GTA condominium and rental apartment markets since 1981, released its Q3-2022 rental market results.
GTA Rent Growth Maintains Record Pace
A hot GTA rental market boiled over during the summer months as students flocked back to the city and homebuying activity plunged amid further interest rate increases.
While third quarter condominium lease activity was down 11% annually to 12,447 transactions from a record high in 2021, this was a function of supply rather than demand. Active listings at quarter-end fell 20% year-over-year to 2,311 units — 6% below the 10-year average.
The rental market became so unbalanced during the third quarter that units were on the market for a record low average of 10 days. Furthermore, a record high 36% share of condo rentals leased for above asking rent last quarter. These units also rented for a record high premium as the average amount paid over asking rent reached $129 per month.
This led to an 8.1% quarter-over-quarter increase in average condo rents to a record high $2,733 ($3.86 per sf), bringing average rents up 14.5% over the past six months, up 16.6% over the past year, and 11.9% higher than the pre-pandemic high in Q3-2019.
Consistent with recent quarters, the strongest annual rent increases were recorded for the smallest unit types. Studio rents increased 21% annually to an average of $2,123 ($5.18 psf) and one-bedroom rents increased 19% annually to $2,463 ($4.07 psf). This compares to 15% annual growth in average two-bedroom rents to $3,122 ($3.61 psf) and 12% annual growth in average three-bedroom-plus rents to $3,955 ($3.41 psf).
Vacancy Rate Continues Falling to 1.2%
The average vacancy rate in purpose-built rental projects completed in the GTA since 2005 dropped to 1.2% in Q3-2022 from 3.2% a year ago in Q3-2021 and the pandemic high of 6.4% reached in Q1-2021, effectively returning to pre-pandemic lows.
Rental Construction Plunges
Rental development activity stalled for the second consecutive quarter as only one project (227 units) started construction in Q3-2022. Total year-to-date starts fell to 1,709 units, a 72% plunge from the same period in 2021. This caused the inventory of total rentals under construction in the GTA to decline to 19,011 units in Q3-2022 from a recent high of 20,215 units in Q1-2022, a byproduct of the sharp increases in interest rates, construction costs and development charges that developers are experiencing.
     
"It's clear that rental demand and new construction are moving in very different directions, which is going to continue placing strong upward pressure on rents over the long-term. While a more moderate pace of rent increases may be in store in the coming months as the economy slows, record high levels of immigration and low ownership affordability should keep the rental market undersupplied."

- Shaun Hildebrand, President of Urbanation