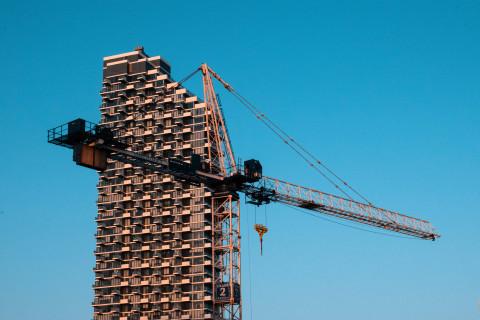 Data recently released by Statistics Canada revealed the percentage of residential properties owned by investors, defined as anyone who owns at least one property that is not used as their primary residence. In BC, the share was 23.3%. Ontario had the lowest share at 20.2%. The highest share was in Nova Scotia at 31.5%.  The data also showed a relatively high share of investors in the condominium stock – 41.9% in Ontario and 36.2% in the Toronto CMA – almost all were used as rentals when you compare this dataset to similar data surveyed by CMHC.
By whatever metric, it's clear that the number of investors in the housing market that use their properties as rentals either needs to be higher or we need to start building a massive number of purpose-built rentals.  One-third of Canadian households live in a home they do not own — a share that has increased in the past 10 years and will continue to rise in the next 10 years with higher levels of immigration and non-permanent residents, and the sobering reality that homeownership has fallen out of reach for an increasingly greater share of the population.
Consider that the number of renter households in the Greater Toronto Area grew more than three times faster than the number of owners during the last 10 years. Condominiums have represented the majority of the GTA's new rental supply during this period,  increasing by 130%, yet still falling well short of demand. We can see this through vacancy rates that have been held to under 2% in every year of the past decade other than during the pandemic in 2020-2021, and market rents that have increased by more than 50% during this time. While condo investors have done their part, purpose-built rental supply has increased by less than 5% in the last 10 years, with about 90% of GTA purpose-built rentals completed more than 40 years ago.
Recent trends show the rental supply situation worsening as the government embarks on an aggressive immigration strategy. Urbanation's tracking of purpose-built rental development in the GTA reported that construction starts fell 54% in 2022. At the same time, new condominium presale activity, the precursor to investor rental supply, declined 30% last year in the GTA, with second half sales down 68% year-over-year as both developers and investors pulled back given the challenges facing the market amid quickly rising interest rates and high development costs.
Under the current trajectory for rental demand and new development in the GTA, the rental supply deficit is projected to more than double over the next 10 years to 177,000 units according to a recent white paper released jointly by Urbanation, BILD, FRPO and Finnegan Marshall. https://www.bildgta.ca/wp-content/uploads/2023/02/Purpose-Built-Rental-Whitepaper-FINAL.pdf
Condominiums, which have the largest share of investor ownership, have recorded price appreciation in the last 10 years that is below the overall market average. This speaks to a greater ability for developers to respond to demand relative to more supply constrained low-rise housing, but also the fact that most investors aren't flipping units on a short-term basis. They are mainly buy-and-hold investors that are critical to the success of new condominium projects. Lenders require that at least 70-80% of a project is presold before advancing construction loans to developers, which has allowed the industry to maintain a very low rate of cancellations and oversupply of units. Without investor funding provided at the early stage of development, the market would have a fraction of the current amount of condo rental supply.
To be clear, raising the number of condo investors isn't on its own an ideal solution to the region's rental housing crisis. As prices and costs continue to escalate, condos keep getting smaller. While practical for young adults, they are often unsuitable for families and downsizers, who are increasingly turning towards the rental market. Purpose-built rentals tend to have larger suites and more balanced unit mixes, and offer professional management and security of tenure.
The housing industry and government need to work together to find a way to build purpose-built rentals at the same pace as in the 1970s, while also not sidelining condo investors, who will remain important contributors to rental supply. The need for action has never been greater.