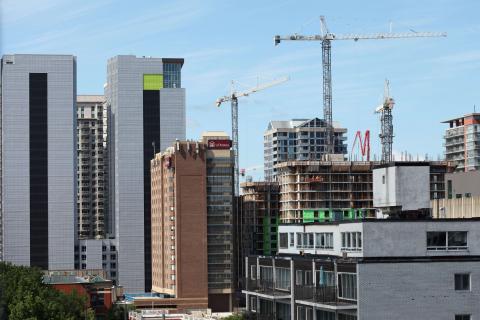 Urbanation released its Q1-2023 results for the Ottawa rental market:
The total universe of new purpose-built rental projects in Ottawa completed since 2016 reached 8,490 units (56 buildings) as of Q1-2023, increasing by nearly 50% from 5,716 units (34 buildings) a year ago in Q1-2022.

Within stabilized purpose-built rentals completed since 2016, vacancy averaged 2.7% in Q1-2023, decreasing from 3.7% in Q1-2022 despite the large increase in new supply over the past year.

Average per square rents in purpose-built rental projects completed since 2016 reached a record high $2.89 ($2,377 for 823 sf), rising 2.5% from a year ago in Q1-2022 ($2.82 psf).

The number of purpose-built rentals under construction in Ottawa reached a multi-decade high of 9,875 units, increasing by 26% (+2,016 units) over the past year and by 52% (+3,385 units) over the past two years.

Condominium rents reached a record high average of $2.69 psf in Q1-2023, representing a 9.8% year-over-year increase from Q1-2022 ($2.45 psf) and a 1.9% quarter-over-quarter increase from Q4-2022 ($2.64 psf).

In the latest 10-year period to Q1-2023, annual rent growth for condominiums averaged 3.4%, with five-year growth averaging 3.8%.