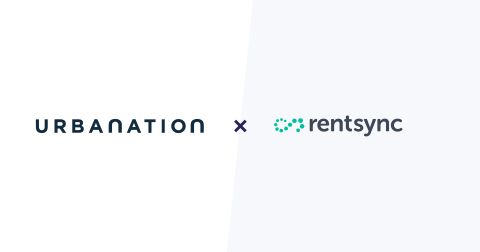 TORONTO – October 20, 2022:  Urbanation and Rentsync are excited to announce a new partnership to develop the most comprehensive market data platform for the rental housing industry in Canada. The partnership will bring together Rentsync's extensive multi-family rental listing data and Urbanation's industry-leading data platform for new purpose-built rental projects and condominium rentals, along with decades of analytical expertise.
This new venture will see the development of a database and web application that will track detailed market information for thousands of rental apartment buildings on a monthly basis. The rollout will begin with a subscription service covering the Greater Toronto Hamilton Area later this year, followed by an expansion across Canada, providing a single source for the most detailed and accurate data and insights on the rental market.
"The partnership between Urbanation and Rentsync represents an incredibly important and powerful move to better understand rental market dynamics in Canada." says Shaun Hildebrand, President of Urbanation. "For the first time, the industry will be able to retrieve data and insights everywhere across the multi-faceted rental market in one place. No more having to rely on highly aggregated and infrequent data or fragmented information from various sources. This couldn't have come at a better time given how much growth is occurring in the rental space."
In addition to the new data service, Urbanation and Rentsync will begin releasing monthly reports that aggregate and analyze rental data across all segments of the rental market, presenting the most comprehensive coverage of activity in the rental industry to date. Under this new partnership, Urbanation will also assume the production of the cross-country rental market reports based on listing data from the Rentals.ca network.
"This new Partnership between Rentsync & Urbanation represents a coming together of two major players in the rental industry." Says David Aizikov, Data Services Manager at Rentsync. "Rentsync has been building and expanding upon our database of multi-family rentals, while Urbanation has proven time & time again their expertise and the attention to detail they have when it comes to real estate data. This partnership will allow us to combine Rentsyncs' wealth of current market data, and Urbanations' data-driven focus on the Canadian rental industry."
"We are excited to deliver the best data on the multifamily industry in Canada alongside our new partner Urbanation." says Max Steinman, CEO of Rentsync. "Data within our industry, coast-to-coast has always been a challenge in Canada. We are confident that this will be a significant breakthrough for our industry"

ABOUT URBANATION
Urbanation is a real estate research firm that has been providing market research, in-depth market analysis and consulting services to the apartment industry since 1981. Urbanation uses a multi-disciplinary approach that combines empirical research techniques, industry relationships forged over the past four decades, and first-hand observations and site visitations.  Urbanation offers subscription services and custom market feasibility studies covering the new construction condominium and purpose-built rental apartment markets in Ontario.

ABOUT RENTSYNC
Rentsync is a leading provider of innovative software and services for multifamily owners & operators, and continues to evolve its solutions in order to better serve the industry today. The company offers a leading purpose-built rental marketing platform, which includes a content management system (CMS) and ad syndication, which seamlessly connects rental prospects with rental housing providers. In addition, Rentsync Studios offers multifamily clients a variety of marketing services, including website design, digital advertising, and lease-up marketing.